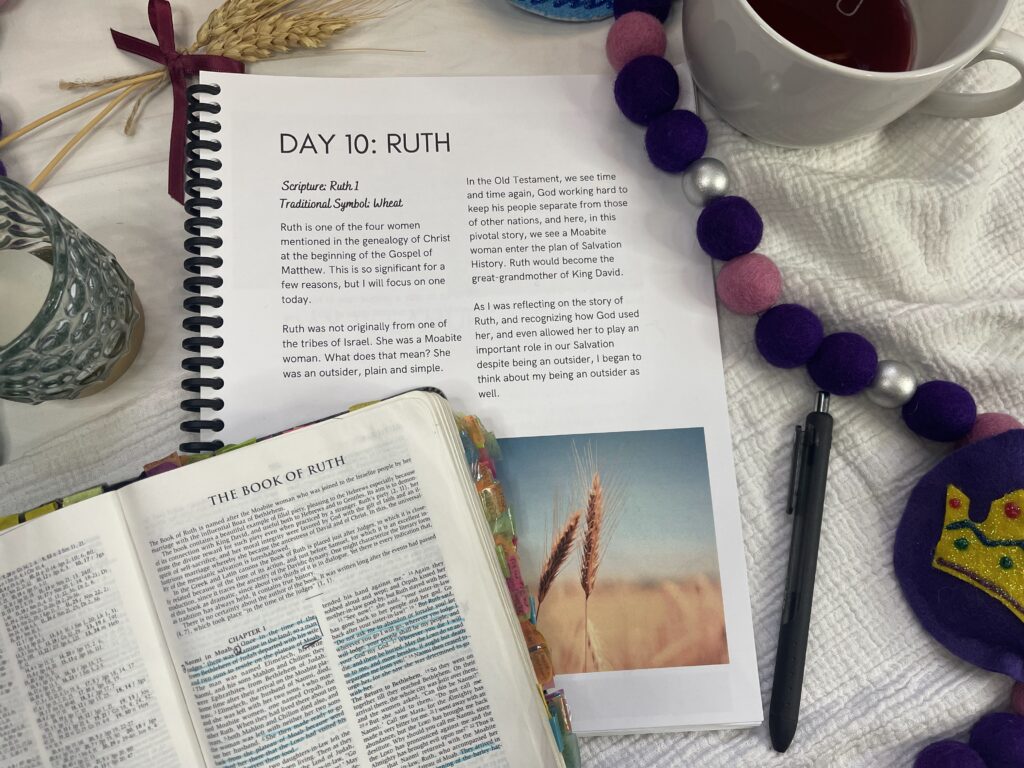 I absolutely LOVE the Jesse Tree Advent tradition. It's one of my favorite ways to prepare my heart for Christmas. I have been doing it with my family for years, and before that, I used it with my high school students when I taught in a Catholic high school. It is such a great way to encounter the overall story of salvation, from Genesis to Jesus, over a short period of time.
When I started doing the Jesse Tree there were very few resources. Now, there are so many great ones; books, printables, ornament sets, and so much more. But there are almost NO resources written specifically for adults. So, I decided to change that. I originally wrote this series of reflections in 2016. But, over the last few years, I've shared the daily devotionals online in various ways.
Last year I was sharing them in my IG stories, but this year I decided to turn it into a book that you can print and work through without going to social media to read it. I am so happy with how it turned out!
What's included in this Jesse Tree devotional?
I wrote this for the busy adult who wants to do the Jesse Tree in a simple, no-frills format. I believe that the focus should be on Scripture, so the devotional content is short and sweet. You don't need a tree or fancy ornaments. All you need is the book, a Bible and a pen.
The devotional includes a short history of the Jesse Tree for those who want to learn more about the tradition. After that, each day, the devotional includes:
Theme
Scripture references
Short devotional content
Traditional Symbol
Reflection questions
Space for journaling
Beautiful art
Though this devotional is written for adults, it could still be used with upper elementary and older children.
I hope that this resource is a great tool for you to prepare your heart for Jesus this Christmas. If you'd like a free copy of this devotional sign up on the form below and get access!
Happy Advent!